The first European Kickoff in the EU Capacity building project nEUROcare- "A European initiative for capacity building to meet the challenges of caring for people with neurodegenerative disorders in Sri Lanka", was held in Tallinn, Estonia October 2021.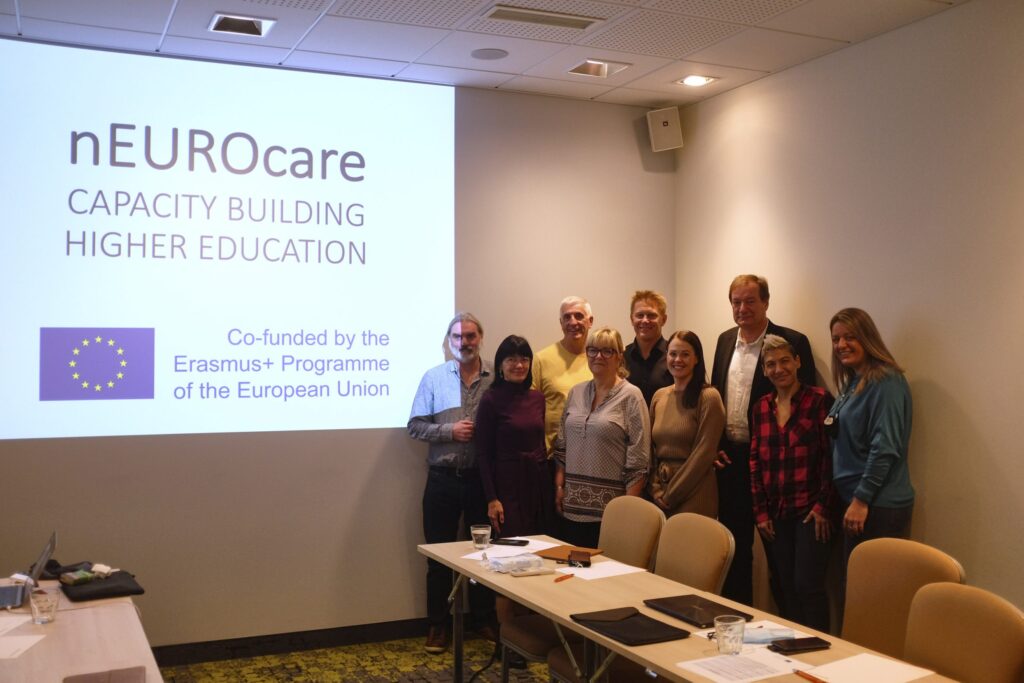 This is a Joint Project through the main coordination of Kristianstad University (Sweden) with partner Universities in Europe and Sri Lanka namely Triskelion (Norway), University of Ljubljana (Slovenia), University of Tartu (Estonia), University of Ruhuna (Sri Lanka), University of Colombo (Sri Lanka), University of Peradeniya and Kotelawala Defense University (Sri Lanka).
The project addresses the essential priorities set by the CBHE which curriculum development in "health" is of a priority in Asia. The four universities of Sri Lanka are covering the area of the highest population density in the country and there is a significant need to increase the capacity to train healthcare students and healthcare professionals about neurodegenerative diseases (NDD). By doing so, the project adheres to the CBHE Joint projects focus by developing a new curriculum and continuous training. This project will develop courses; each course will have two European partners and one Sri Lanka partner that will work together to generate the course material. This will ensure that the developed course material has input from various experts from the consortium as well as ensuring that the content is appropriate for the Sri Lankan circumstances. Finally, accreditation for the designed programs will be implemented continuously for the Sri Lankan partner universities on either a postgraduate certificate, postgraduate diploma and Masters by coursework before the end of the project time life.